Will our children cope at school? Will they make the right friends? Will they be bullied? Will they make good choices as they head into their teens? These fears inspired Michelle to develop the Skillset Training Programme to empower children to thrive. Watching creative problem-solving unfold before her eyes motivated Michelle to develop Skillset to include teachers and parents.
The multi-faceted approach creates a unique forum for ensuring everyone is supported in their growth. Coaching teachers to inspire learners and parents alike, sets a positive tone for backing up what the children learn. Coaching parents reinforces the learning process. Thereafter, the children absorb the methods that become life skills.
No matter what life throws at Skillsetters, visionary solutions unfold.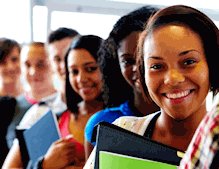 @ SCHOOLS to

Empower school leaders to build their schools strategically and to harness the support and skills of their staff effectively

Motivate staff and equip them with professional coaching skills that enable them to engage with students creatively and interact with parents and colleagues in a resourceful positive manner

Build team dynamics and ignite a solution focus that is enthusiastically driven by all school participants.


@ HOME to

Give you the tools to build closer relationships with your child

Open pathways to meaningful communication

Create harmony and understanding in the home

Give you coaching skills to help your child stay focused, motivated and goal-driven.
Testimonials
"The coaching program for teachers not only assisted me in pulling my team together, it also assisted my staff in understanding themselves in their personal and professional worlds.

Many motivational speakers have addressed both teachers and parents at our school and quite frankly, Michelle rates as one of the best! "

Carrie Viljoen Head of Department, KEPS

---
"Coaching has helped me find better ways to communicate discipline and responsibility with my kids.

Homework is easier and school projects are now well-planned and creative. I have discovered that in being equal to their questions and struggles I can honour their own ability and act in their best interests"

Nokukhanya Matlala Business Owner and Mother of 2
---
Articles
View More Articles